Why is a charm bracelet so popular? Choose your jewelry
Do you already have a charm bracelet? These bracelets are extremely popular and that is logical because the charms attached to them can be very personal and that makes this jewelry a very special gift for yourself or to give away. And choosing multiple bracelets gets you back into the Boho style again.
Why is a charm bracelet so popular and where do you shop them?
Create the boho style with jewelry
Bracelets, you can not have enough of them, you probably agree with me. And if you love bohemian style as much as I do, you probably have more than one piece of jewelry hanging around your arm as well. Do you like to wear the same jewelry every day and do not want to take it off every time while showering or swimming then stainless steel jewelry is ideal. Stainless steel does not discolor, rust or rub off on the skin. So if you have sensitive skin, or like to keep your jewelry on all the time?
Also with swimming, showering and sleeping? Then go for stainless steel and enjoy this strong material for life.
Jewelry for women
When I look for jewelry I immediately look at jewelry ladies. But how nice is it to wear the same jewelry with your daughter? More and more you see with bracelets the choice to order them in a children's size or adult size.
Fun, especially with a charm bracelet. In KAYA jewelry you can already see it in the charms. Some are really for the young ladies and others are again fine for the mature woman.
Charm bracelet
A charm bracelet was always on my list. Charm bracelets are often worn to express a personal style, as a symbolic gesture but also for sentimental reasons. That's why charm bracelets are so popular.
Because how much we love to wear a piece of jewelry with a special meaning. For example, I myself wear a bracelet with the boys' birthstones and a bracelet with a heart, of which my mother wears a similar one. Bracelets that mean something to me and are therefore also of a sentimental nature.
So this time I ordered myself a charm bracelet with four charms that mean something to me personally.
Mix and match with jewelry
This charm bracelet falls into the category 'Bali' and what is so nice about this jewelry is that there are three different models for sale. I chose the design tubes, but you can also choose from mini balls and mixed balls. Because of this you can also choose several different bracelets with charms on your arm.
The bracelet is strung on extra strong jewelry elastic, so it fits every wrist. Too much fun to make an arm party! Mix and match with different bracelets and different charms. Let your children choose a charm for you. Because what do they think really suits you.
If you prefer a charm on a piece of jewelry, such as a necklace with your child's fingerprint or a single letter, that's also possible.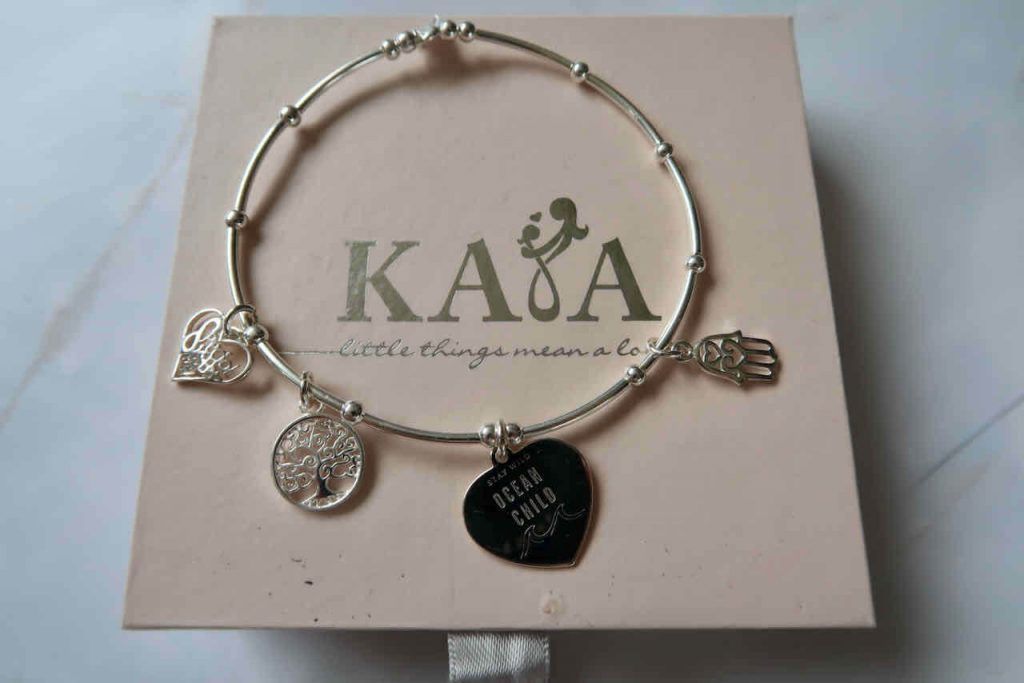 Give a personalized piece of jewelry
By giving a charm bracelet as a gift, you instantly give a personal gift. Because what charm fits the one for whom the bracelet is now? But also as a gift for yourself.
Choose a charm that tells you something personal, making this jewelry so special to wear. That the charm bracelet is popular is clear and I now understand why this is so!