Walking in the Netherlands: Walking along estate Haarzuilens
The Netherlands is a beautiful hiking country, something we have certainly discovered in the past year. Therefore a walk in your own country. Walking along estate Haarzuilens.
An 11 km walk through the meadows of Utrecht.
Walking routes of Natuurmonumenten
Nowadays I look more often on the site of Natuurmonumenten for walks. The walks we have walked this year are all wonderful walks. Also walking along estate Haarzuilens fits again in the list 'a very nice walk'.
Walking near Haarzuilens estate
This time we chose a walk in the neighborhood at estate Haarzuilens. For the walk from the A2 take the exit to Vleuten. Here on the border with Haarzuilens you will find a large parking lot where the walk also starts. The walk is 11 kilometers long.
You walk through meadows, over the road, through Haarzuilens, with castle de Haar as the centerpiece.
Castle de Haar
Now we know Castle de Haar well, this was the place where we took our wedding photo's thirteen years ago. I have also been here several times with the children with school. But the area around the castle, we don't really know it.
The walk
The walk starts from the parking lot at Thematerweg 5 in Haarzuilens (next to goat farm Geertjes' Hoeve). Here you cross the road and walk to Hoeve Wielrevel. Here you follow a wide footpath . If desired, with children you can choose the adventurous water play path 't Natte Laand.
But we kept walking on the footpath. You walk towards the village Haarzuilens. Here you enter the village and head towards the orchard, via the road and across grassland. You stay in the area of estate Haarzuilens. Via Parkbos de Haar you follow the footpath along the water.
You pass, among others, stepping stones and a plank path.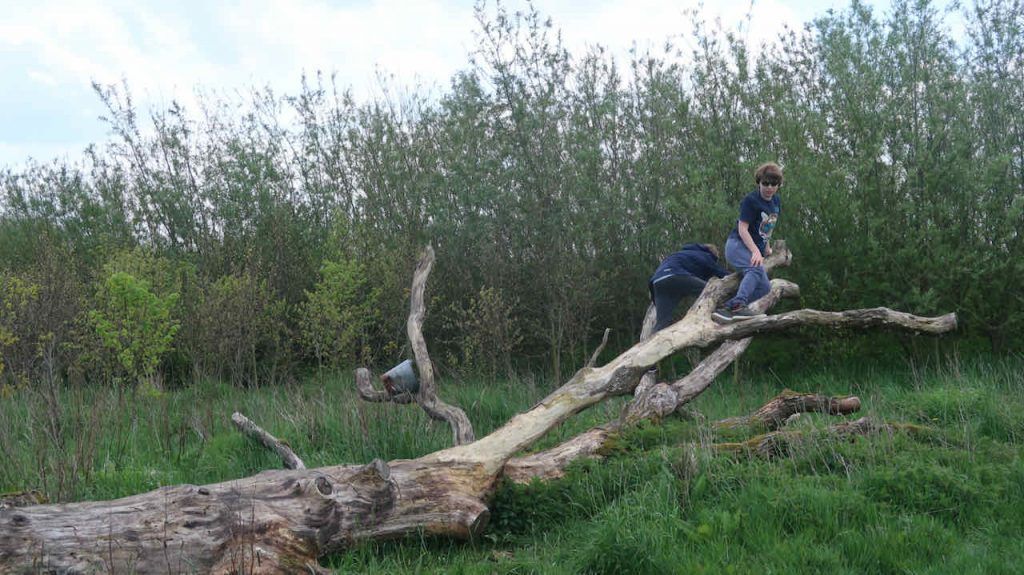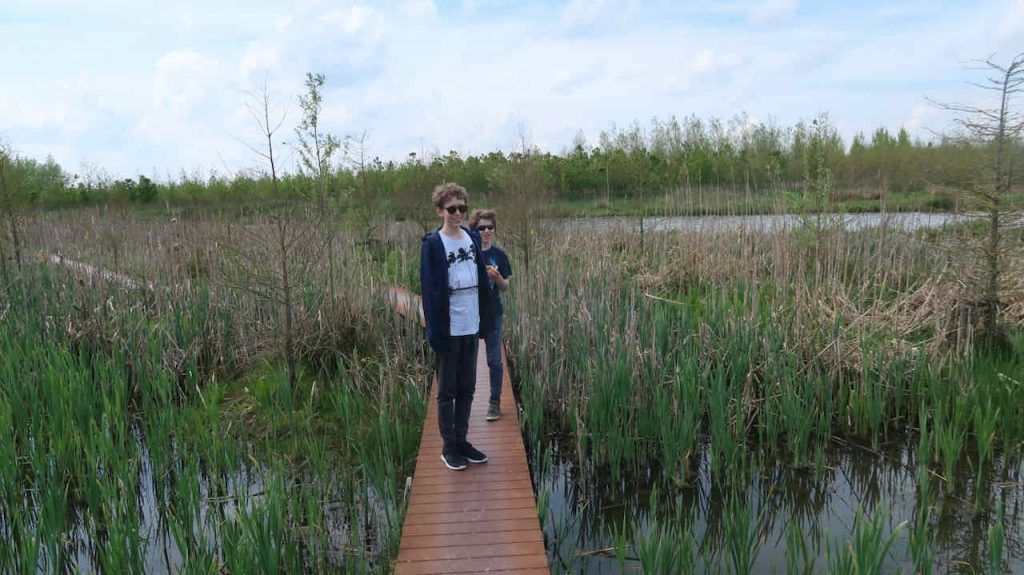 Then you walk along Castle de Haar and along fields and hay meadows, you walk back to the parking lot. It is a beautiful walk. Fun for kids, through the different walking paths and with beautiful viewpoints at Landgoed Haarzuilens and Kasteel de Haar.