What to do with that boring wall?
When you enter our house we have a bare boring wall by the stairwell. For years we have wanted something with this. Because this wall is extremely suitable as an eye catcher.
But what? With thousands of photos in the computer, it is not always easy to choose. There is so much on offer in the field of photography.
After years of annoyance with our bare boring wall, it was time for action! I decided to nose around on my favorite site/provider of photo products: BestCanvas.en. Great selection, great quality and great prices.
MixPix
Soon my eye fell on a new product that had just been added to the collection, MixPix. These are light foam photo tiles with a size of 20×20. Immediately I knew which pictures I wanted to use. The boys' school photos'that have been stored somewhat aimlessly on the hard drive for years. I was totally excited about it!
Ordering went super easy and smooth as always. The MixPix comes with a magnetic hanging system, magnofix, really easy for smooth walls. After waiting impatiently for several days, a box arrived, with MIXPIX on it!
Again with care packed and a personal card included.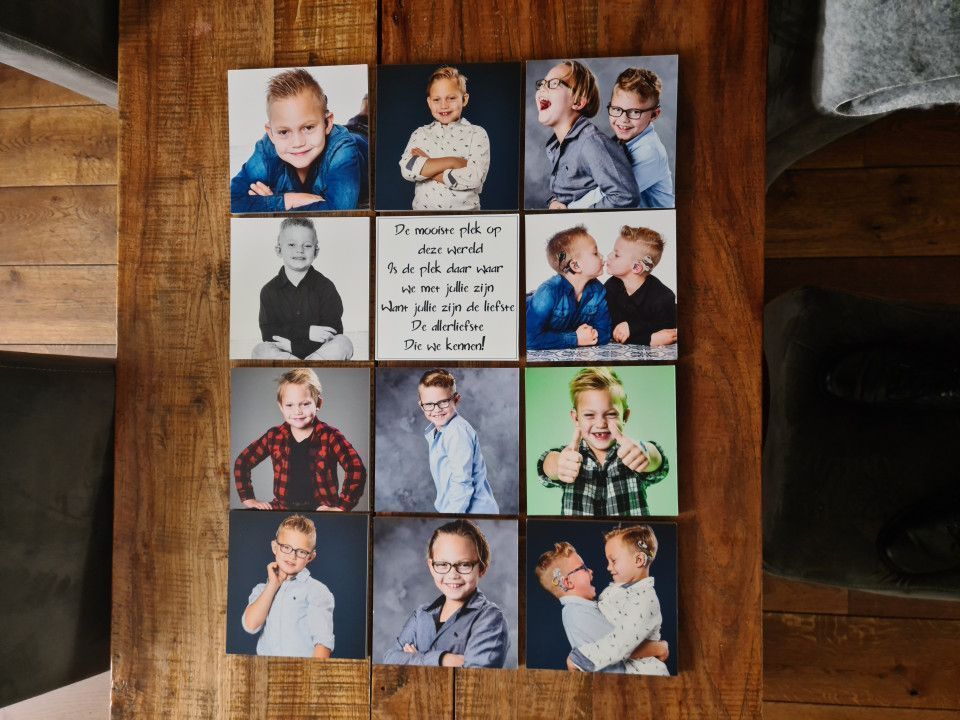 My previous order
I have already ordered a beautiful photo on acrylic glass.I have already ordered a beautiful photo on acrylic glass. This one has been hanging in our living room for a while now and I'm still very happy with it. We get a lot of positive reactions to it and the result is really beautiful. This order also had a nice price/quality ratio, went smoothly and was delivered neatly wrapped with a personal card.
It's that personal card that does it, that they still take the trouble to do that.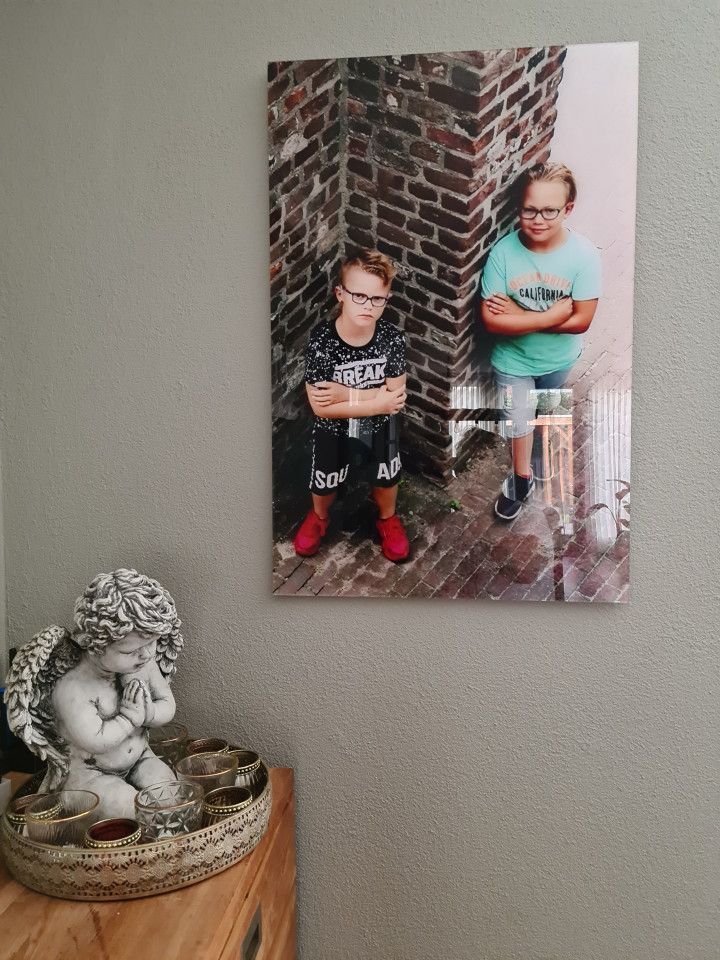 More, more and more!
The downside of such'a site/provider is that it makes me greedy. The site has so many nice things for your home or to give as gifts. The great thing is that there is something for almost every price. It won't be very expensive, and it's really nice to give or get anyway.
Our next order is already on my wish list, namely a retro canvas! Great for our boys' bedroom with a nice photo of the two of them together in it. And besides, fair is fair, ordering at BesteCanvas and then receiving your ordered product feels like unwrapping a present!