Hiking along the gnome trail in Naarden
By Mirjam – Do you love going for walks in the woods, but sometimes it is a challenge to keep the kids motivated? Then a gnome trail is a godsend! These special nature walks are set out in various places in the Netherlands. One of our favorites is the gnome trail in Naarden. This hiking trail for kids can be found in the Gooi, in a very beautiful nature reserve.
Run with it?
Hiking in 't Gooi
In the Gooi you can not only look at beautiful houses, but also go for a nice walk. There are several hiking trails through the area. Just like the gnome trail at Bos en Hei. This nature walk starts at the tea house of the same name.
You can pick up a scavenger hunt here for a small fee. You also get a knapsack filled with goodies and a red pointed hat for the road. By the way, you can keep the gnome hat.
The route runs through the forest and along the moor, which makes for a unique walk. On the way you follow the trail of Wouter de Bos & Hey Gnome and children have to answer questions and do small assignments. The directions were sometimes a bit tricky for our toddler and preschooler, but with a little help they got it right.
These activities along the way will keep the kids busy and motivated to keep walking.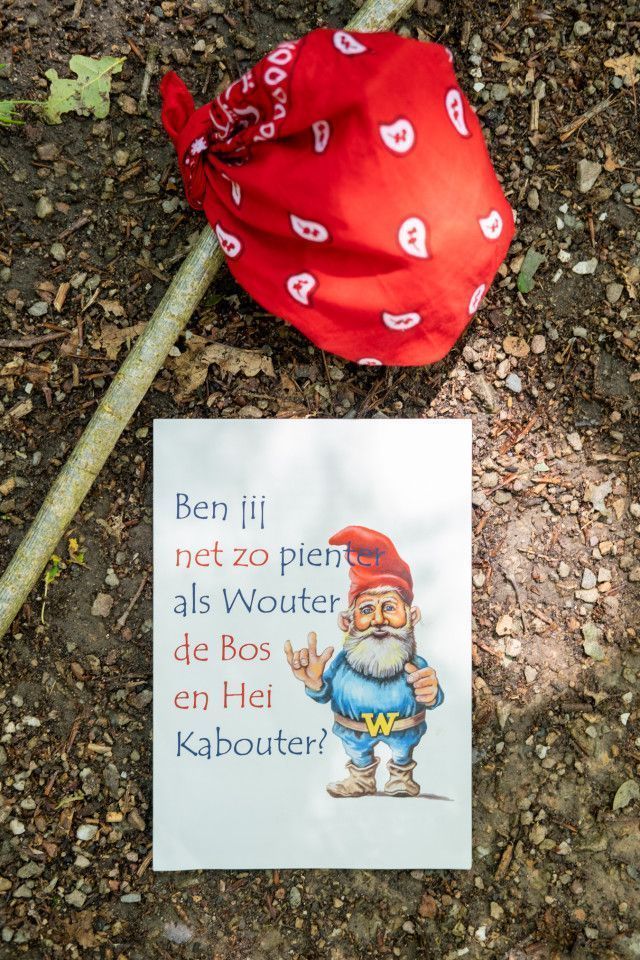 The hike is not very long, so it is also doable for small children. With a baby carriage the walk is a little more difficult to follow (but not impossible). I would recommend taking the little ones with you in a baby carrier. Then you have your hands free and can also climb the high spots, instead of having to wait by the stroller.
When all the tasks are completed, the children can hand in their knapsack and scavenger hunt and receive a real gnome diploma as a reward!
On the terrace of Bos & Hei you can sit down to rest after the walk. Enjoy a cup of coffee or tea while the children play in the playground. Among other things, there is a playhouse with a large sandpit and a large trampoline.
The children can have a great time here.
Special gnome trail
What makes this gnome trail so special? With most gnome walks, you have to look for wooden poles that are painted. Here you have to look around a bit better, because the gnomes can be anywhere! The little creatures surprise you high up in the tree, dangling from a branch, for example.
Or have hidden well in a tree trunk.
The area is also beautiful and parents can enjoy the beautiful view while the kids have fun with the scavenger hunt and assignments. Along the way there are plenty of benches where you can sit down and enjoy the contents of your knapsack.
Not finished yet? The hiking area is located near playground Oud Valkeveen. This is a big playground where you can cool off at the beach area on hot days. There is also a covered area, for when it rains.
And there is much more fun to see and do with children in the area.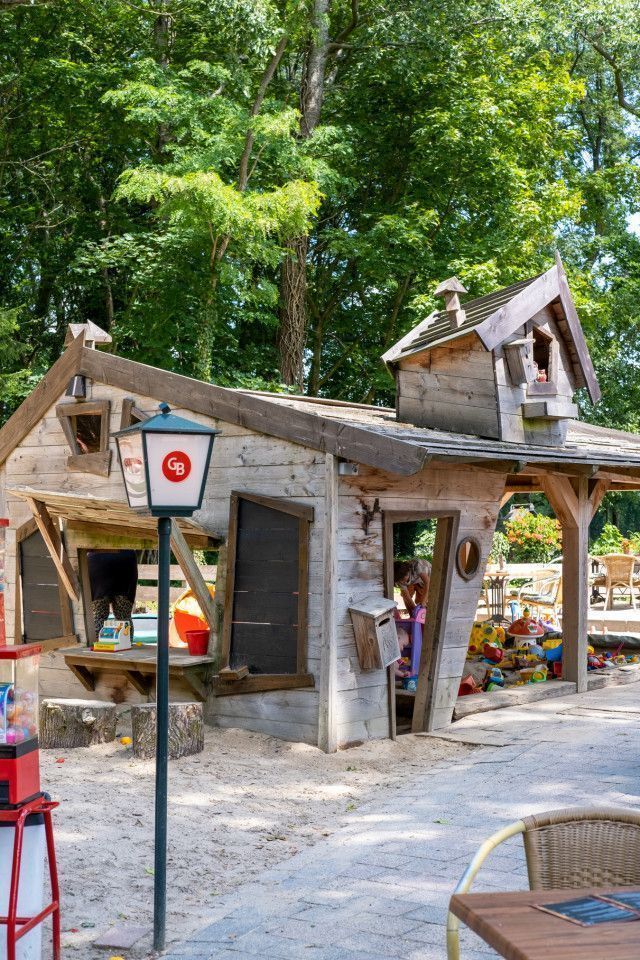 Organizing a gnome party
This special forest walk is of course a great activity for a children's party with gnome theme. During the gnome party, do the scavenger hunt first and eat cake on the terrace afterwards. Because you get a gnome's hat with the treasure hunt, you don't really need to bring anything yourself.
Ideal anyway?
Now we just hope that all catering establishments can reopen soon, so that we can all enjoy this nice gnome trail in Naarden again. Even without a booklet you can walk here and look for the gnomes, but the assignments make the walk so much fun for children.
Which gnome trail can you still recommend to us?
Love, Mirjam
Mother of Noah (15), Eli (6) and Filou (3)
More tips I share on my own blog agoedverhaal.now
♥ ♥ ♥ Fulltime Mama uses affiliate links. This means that if you click on one of the links, we may get a small commission on that. It costs you nothing extra, but it does give us something in return. With these proceeds we can maintain this website. Also, sometimes we get paid for an article or we get a product in exchange for a blog post.
Our opinion remains unchanged and honest. For more information please read the disclaimer. ♥ ♥ ♥