Weekend tips experimenting and discovering at Villa Zebra
Last Wednesday we spent an afternoon exploring an awesome children's museum. Villa Zebra in Rotterdam invited us to the klooimiddag, where we could mess around, discover and experience. Today I will tell you more about this interactive museum and why you should visit it that should definitely be on your summer vacation list.
A museum is boring anyway!
At the word 'museum' some people's neck hairs stand up on end. Many people think of a museum as a dusty building full of old-fashioned junk. Where you were required to go in high school.
Where you were not allowed to touch anything and which did not exactly make you happy.
I can assure you that is absolutely not the case at Villa Zebra. This is in fact a super cool children's museum for contemporary visual art. No silly old-fashioned clutter but two very cool exhibitions.
Experimenting and discovering in Villa Zebra
Villa Zebra is a children's museum along the water in Rotterdam. Upon entering you are warmly welcomed by an enthusiastic team who do not address the parents but rather the children. Because that is what this museum is for, for the kids.
Children felt right at home and were motivated to participate in the exhibits and workshops.
On the first floor you will find an exhibition especially for children aged 3 to 6, called SELF! Various artists have made installations here that the children can discover. We were allowed to open some doors and a real kitchen emerged. Through a secret hatch the little man crawled into the kitchen and there he could discover all kinds of objects.
Mister was staring his eyes out and enthusiastically played along with the ladies of the museum.
A bit further on we could stick monster magnets in the monster street. Inspired by Alice Hoogstad's famous picture book, Monster Book. This went down particularly well with the little man as he found it hilarious to stick the monsters in crazy places.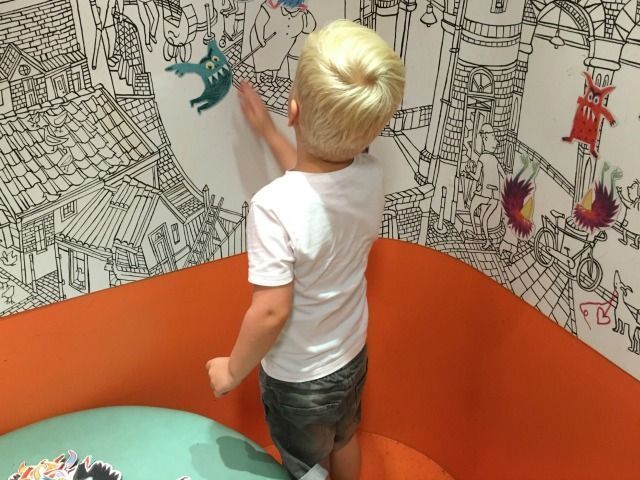 And there were a few more cool corners to discover. However, I am not going to tell you all about it because you have to go and see for yourselves.
Messing around on the klooimiddag
Villa Zebra regularly organizes extra workshops and activities around the exhibitions. Last Wednesday we participated in the klooimiddag where experiments were the main goal. Like real artists you get to work with various materials to create a work of art while experimenting. I personally thought this was a very nice touch since I did this kind of thing myself a lot during my year at art school.
Just working with materials and discovering the possibilities. Our little man likes that too. So with glow in the dark paint he made a cool monster fish with real spines on aluminum foil.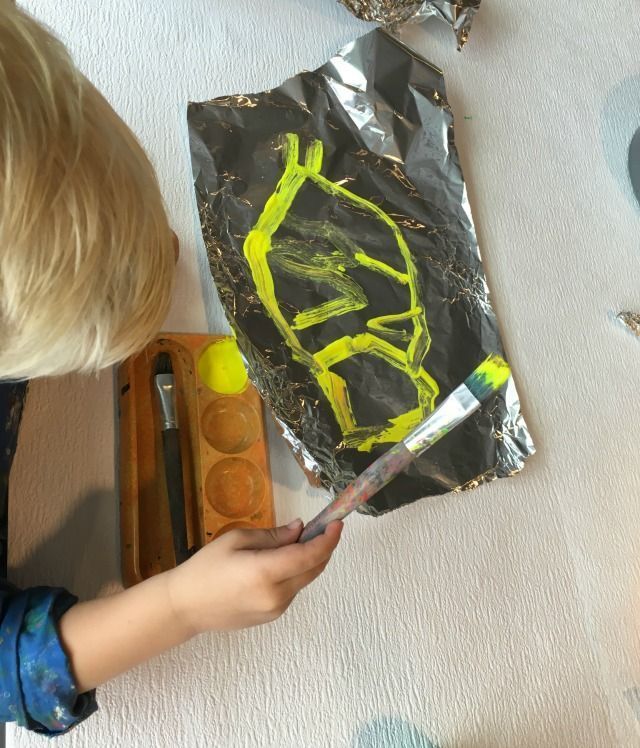 This klooimiddag is organized every month so be sure to check the agenda of Villa Zebra for more workshops.
Also for older children
If you now think that this museum is only suitable for children up to 6 years old then you are wrong. On the second floor you will find another great exhibition with accompanying workshops. Welcome Home is an exhibition for children 7 years and older and makes children think. Beforehand you receive a key and you have to make a choice right away. Behind which front door would I feel at home?
Once inside you will find various installations and get children thinking. Where do I feel at home? What is important for me to feel at home?
With which people do you feel at home?
In short, another exhibition to think about, discover and experience.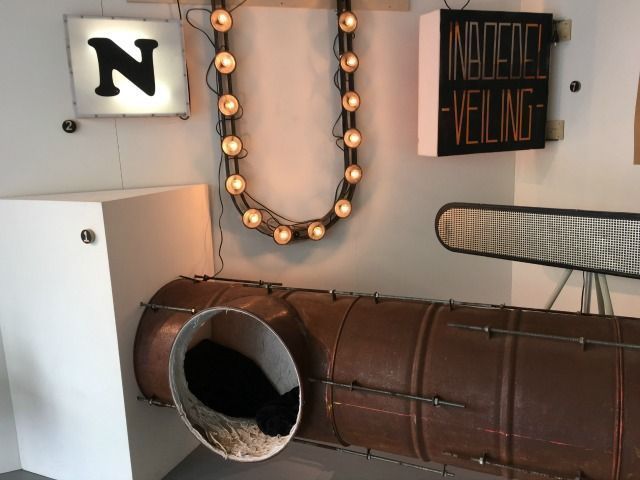 Villa Zebra
Are you curious and would you like to visit this great children's museum?? You can find Villa Zebra at Stieltjesstraat 21 in Rotterdam. Every Wednesday, Friday and weekends you can visit between 12.00 and 17.00 o'clock. In the vacations there are extra opening hours.
For all info and extra activities check out the website of Villa Zebra.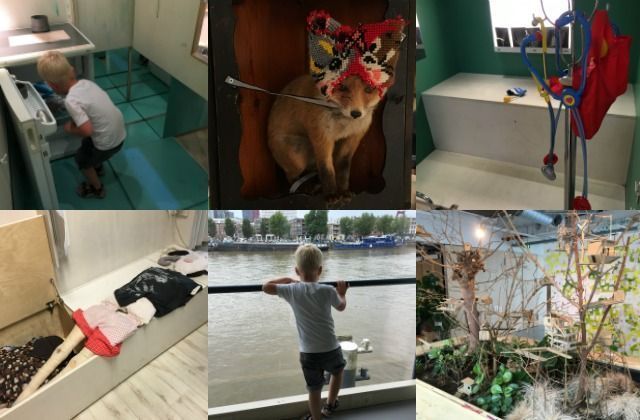 Have you ever visited Villa Zebra?? Definitely put it on your list for the upcoming summer vacation!
♥ ♥ ♥ Fulltime Mama uses affiliate links. This means that if you click on one of the links, we may get a small commission on it. It costs you nothing extra, but it does give us something in return. With these proceeds we can maintain this website. Also, sometimes we get paid for an article or we get a product in exchange for a blog post.
Our opinion remains unchanged and fair. For more information you can read the disclaimer. ♥ ♥ ♥