Webshop of the week Confetti on the Table
It's time again for one of my favorite parts of Fulltime Mama.the webshop of the week. With this week a webshop that suits us perfectly. At Confetti on the Table you will find a lot of nice craft materials. I even got to give you a cool set give away.
How nice is that?
Webshop of the week; Confetti on Table
Owner Annie immediately responded enthusiastically when I approached her to participate in this column. Annie has been a creative entrepreneur for years and as a mother of three she does a lot of crafting. But it was only this year that Confetti on the Table was born.
Not only a webshop but also a place to book awesome birthday parties or workshops. So be sure to take a look in the webshop. Of course only after you have read this nice article in which Annie tells you about her fine webshop.
Confetti on the Table
Tell me something about the origin of your webshop.
"I started with a friend the webshop Hippe freubels. We loved being creative so that was a super combination. She stopped and I continued.
I made on order maternity gifts. I painted birth nuggets and birth boxes n.a.v. the birth card. It became too busy and I missed working with children. So I decided to continue with children's parties, creative workshops and craft materials."
Where does the name Confetti on Table come from?
"Because I stopped with the maternity gifts and wanted to continue working with children I didn't think the name Hippe Freubels fits anymore. I had a meeting with other ladies and we started brainstorming and eventually we came up with Confetti on the Table. It felt good and it suits me and what I do! Because crafting is a party at the table and parties include confetti!"
What fun things can we shop at your store??
"I sell craft materials and especially the Foam Clay, hand lettering kit, and the 3D paint. Of course you will also find many substrates that you can use the Foam Clay and 3D paint."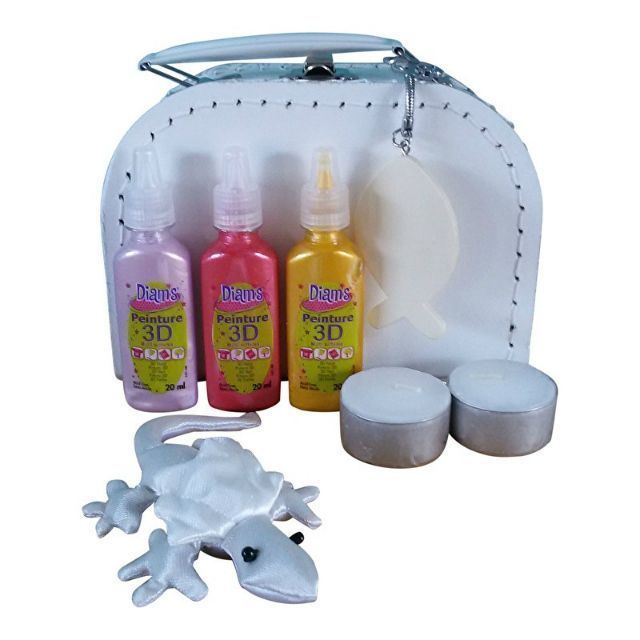 Where do you get your inspiration from?
"Inspiration for me often comes from seeing things. If I see something I think of something you can craft with it. You also get a lot of inspiration from children because they often do something different than you ask and then you see even more possibilities!"
Do you have a personal favorite? Something we should definitely not miss?
"For the younger children is certainly the Foam Clay because what do you as parents now prefer of course that your child is sweet with little junk and then this is ideal. For the really slightly older creative kids, 3D paint is really great. You can do so much with it that you never get tired of it!"
What is your ultimate dream for Confetti on the Table?
"Let kids do crafts more often. Giving children the opportunity to be creative. They already have to do so much at school at a young age so let them enjoy doing things they like! Crafting should definitely be feasible even for families who don't have the money for it, and I hope I can definitely work to make that happen!"
Win Confetti on a Table
Do you also love to be creative? Or are your kids crazy about it? Then enter this awesome win action. From Confetti on Table I may give away a very nice set worth €18.50.
The Craft Box FoamClay consists of; 3 FoamClay pots, 1 fabric monster, 1 fabric lizard, 1 papier-mâché animal, 1 keychain and a work description.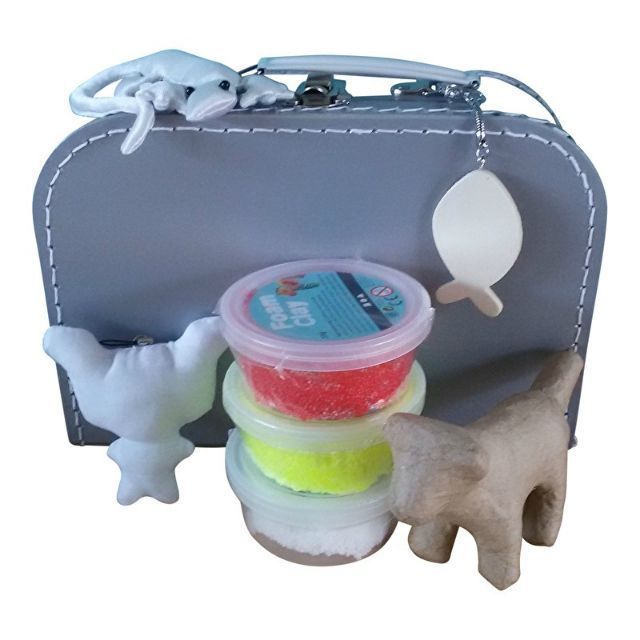 Like Fulltime Mama.en on facebook
Let us know in a comment for whom you want to win this suitcase.
Sharing is sweet but not necessary.
The win action runs until Monday 24 October 23.00hour. The winner will be notified by email. Please respond within 48 hours.
Good luck!
♥ ♥ ♥ ♥ Fulltime Mama uses affiliate links. This means that if you click on one of the links, we might get a small commission on it. It costs you nothing extra, but it does give us something in return. With these proceeds we can maintain this website.
Also, sometimes we get paid for an article or we get a product in exchange for a blog post. Our opinion remains unchanged and honest because of this. For more information you can read the disclaimer. ♥ ♥ ♥