Webshop of the week
Tabitha and Kim followed their hearts and their passion and started working together. They started a very cool webshop. Are you looking for exclusive but affordable clothing for your tough girl or boy??
Then you are at the webshop Axclusif to the right address. Keep an eye on this shop because they have plenty in store for you.
Webshop of the week Axclusif
On instagram I followed the start of this nice webshop and I keep being surprised by the unique offerings. From cool beanies and scarves to bomber jackets and dresses. You can fill up your shopping basket because making choices will not be easy.
Tabitha and Kim, two young mothers, love to tell you themselves about Axclusif, what they sell and what their dreams are. Read along?
Axclusif
Tell us something about the creation of your webshop.
"Axclusif was born from our shared passion for kidsfashion. From this passion we got the idea to start a webshop in children's clothing.
What we would like to offer is original, unique and comfortable clothing to pull children and parents out of their comfort zone.
Who are you?
What do you like?
What do you really like?
Endlessly combining, taking pictures, sharing our ideas with others and thus inspiring, that is our goal. Every child is unique and with your clothing style and especially the combinations, which you can make with our items, you can show this."
Where does the name Axclusif come from?
The A and X come from the names of our sons, Xavi and Jax. You pronounce Axclusif as exclusive, and that's what we offer. Exclusive clothing for your child!"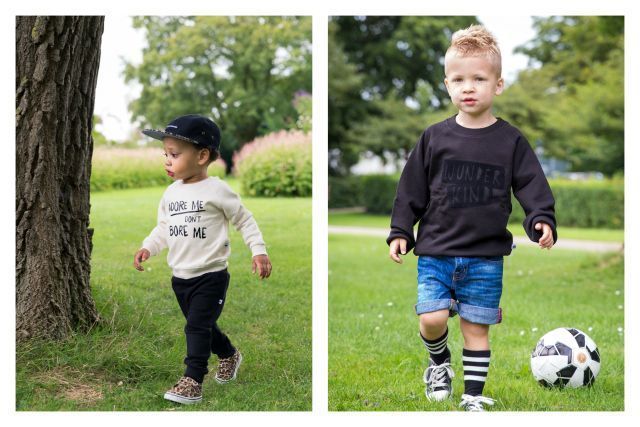 What nice things can we shop with you all?
"The clothing brands we sell are exclusive, affordable and hip. Our items can be combined endlessly with both boys and girls.
Many items you will find on Axclusif for both the cool girls and the hipster boys.
You can shop with us for many beautiful monochrome items but also for clothes with cool prints and lots of colors. We have a nice mix of known and unknown brands from the Netherlands but also for example Scandinavian countries. Because of this you will not see many other kids in your neighborhood wearing the same items."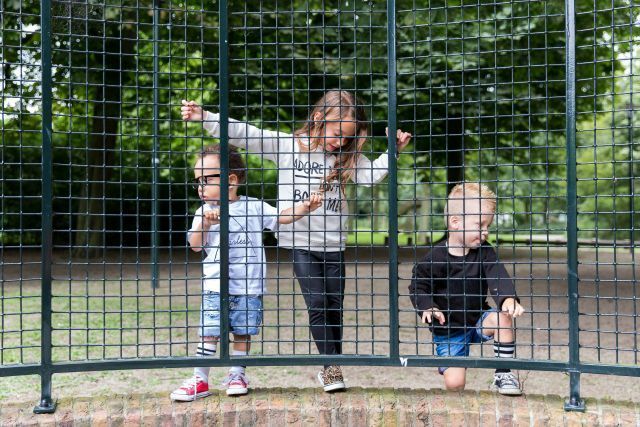 Where do you get your inspiration from?
"Mainly Social Media and Pinterest are our biggest sources of inspiration. We can spend hours together on the internet and share everything with each other."
Do you have a personal favorite? Something not to be missed?
"As Unisex-items we have some great favorites for next season. The text-legging from Koolabah is one of them. Combined with the striking Racoon shirt from Filemon Kid or the basic sweater: 'Wunderkind' from Cos i Said so.
And as an eye-catcher we have the Teddy Bomber from MioandCo … We are totally in love!"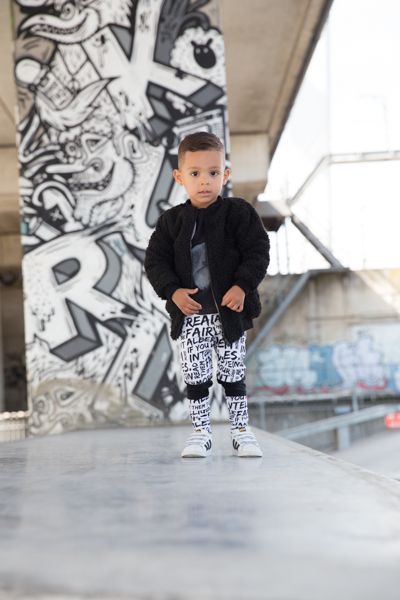 What is your ultimate dream about Axclusif??
"Our ultimate dream is a real store! Perhaps a clothing store in combination with a lunchroom for parents and kids or something like that. We have so many ideas..
First we have a flashy winter season on our website!
On http://www.axclusif.com you can check out our cool collection of kids clothes. If an item is sold out you can always send an email to [email protected], most items can be ordered after"
Do you also like Axclusif? What are you going to put in your shopping cart?
♥ ♥ ♥ Fulltime Mama uses affiliate links. This means that if you click on one of the links, we may get a small commission on it. It doesn't cost you anything extra, but it does earn us something. With these proceeds we can maintain this website.
Sometimes we get paid for an article or we get a product in exchange for a blog post. Our opinion remains unchanged and honest. For more information you can read the disclaimer. ♥ ♥ ♥